Contact Us
Planning your estate and legacy for future generations including your charitable interests takes careful evaluation. Consulting with the appropriate professionals can assist you. Discussing your charitable intentions with us can lead to a much better result than going it alone - and will assure that your gift is used just as you wish. We can give you valuable information about any of the creative giving techniques mentioned in these planned giving pages.
Act now to take the steps that you need to do to be a good steward of the resources you intend to leave behind. You can contact me below, or use our request for information form to get more information.
If no estate planning attorney or other recommendations emerge from friends or family, and you want to keep your sources local, contact the trust department of your bank. You may also find sources through three major national organizations: the American College of Trust and Estate Council (www.actec.org), the American Bar Association (www.abanet.org) and the National Association of Estate Planners and Councils (www.naepc.org).
Toll-Free: 866.690.3951
Email: plannedgiving@specialolympics.org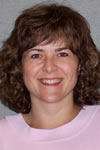 Connie Grandmason
Director, Bequests & Estate Gifts
Special Olympics International
1133 19th St, NW
Washington, DC 20036
Phone: 866.690.3951
Email: cgrandmason@specialolympics.org